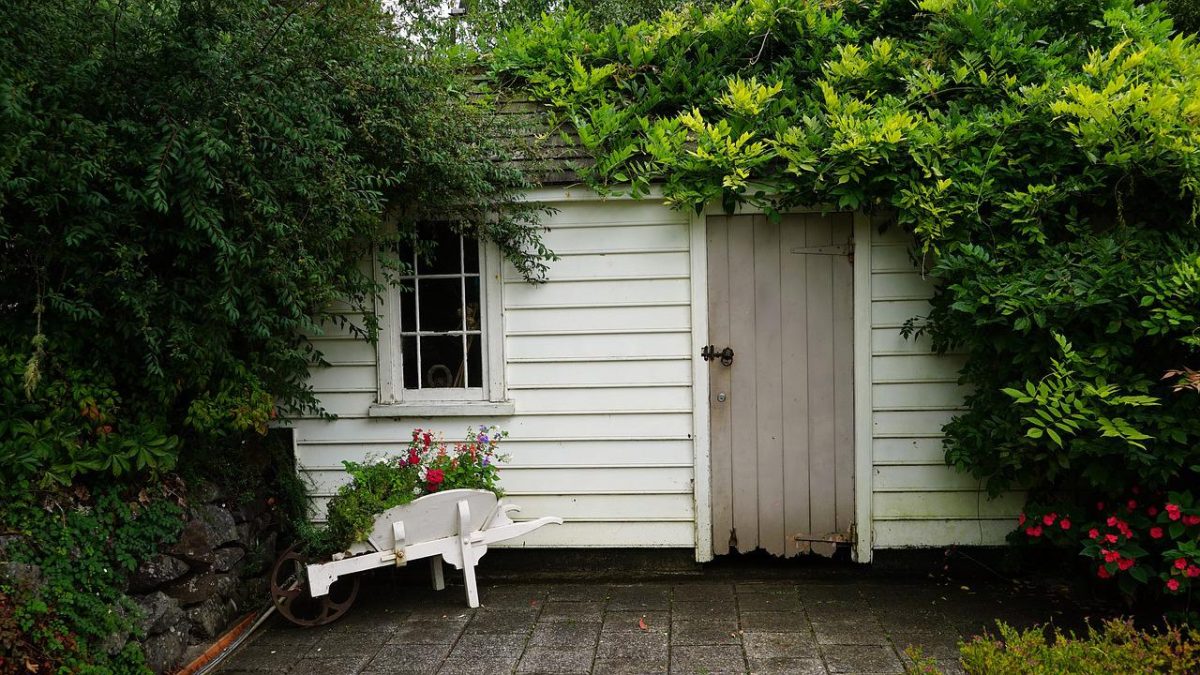 Organizing convenient tool storage is an important and difficult task. This is a matter of your own safety (so as not to step on a rake, not to stumble on a pitchfork or not to get hurt with garden shears), and the longevity of inventory (after all, what is lying around somehow and anywhere, most often quickly fails).
Garden locker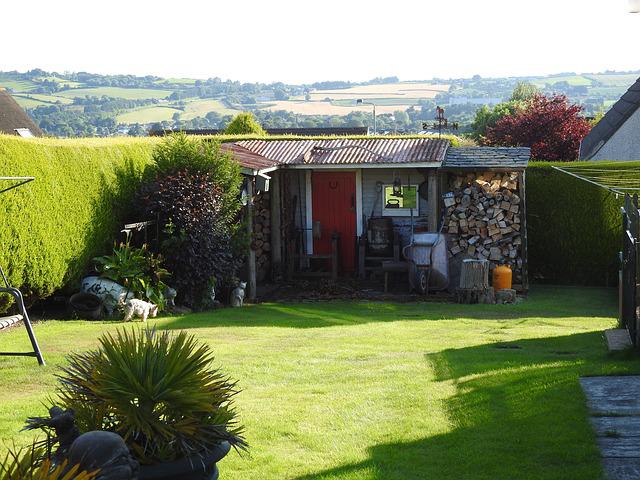 You can get a small cabinet for those tools that are constantly in use – so as not to stomp each time for your favorite shovel into the barn, and for the pruner – into the house. Moreover, the design of such a structure is extremely simple, it is easy to build, and it will not take up much space.
A folding table can be attached to the door, on which it is convenient, for example, to leave a box of seeds or your garden diary so that you can keep the necessary records of the garden storage ideas immediately in the course of work.
Shovel hanger
This idea is used by many UK summer residents. It conquers with its simplicity: anyone can buy a couple of inexpensive wall hangers or ordinary coat hooks and attach them to the wall. In order not to lose tools, you can also screw the hooks on the street – to the fence.
Compact garden tool racks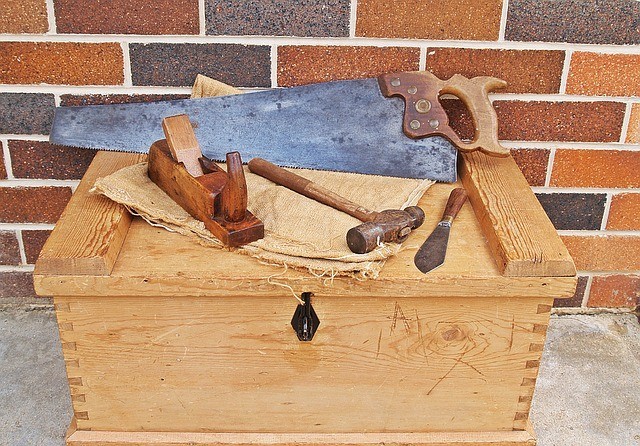 If for some reason you don't feel like or uncomfortable to store tools in a suspended state, pay attention to the ideas of compact racks for shovels, rakes, pitchforks and other garden tools. The main "trick" of such structures is the numerous cells into which the cuttings of the tools are inserted, thanks to which shovels and rakes do not fall over, it is convenient to take them and return them to their place.