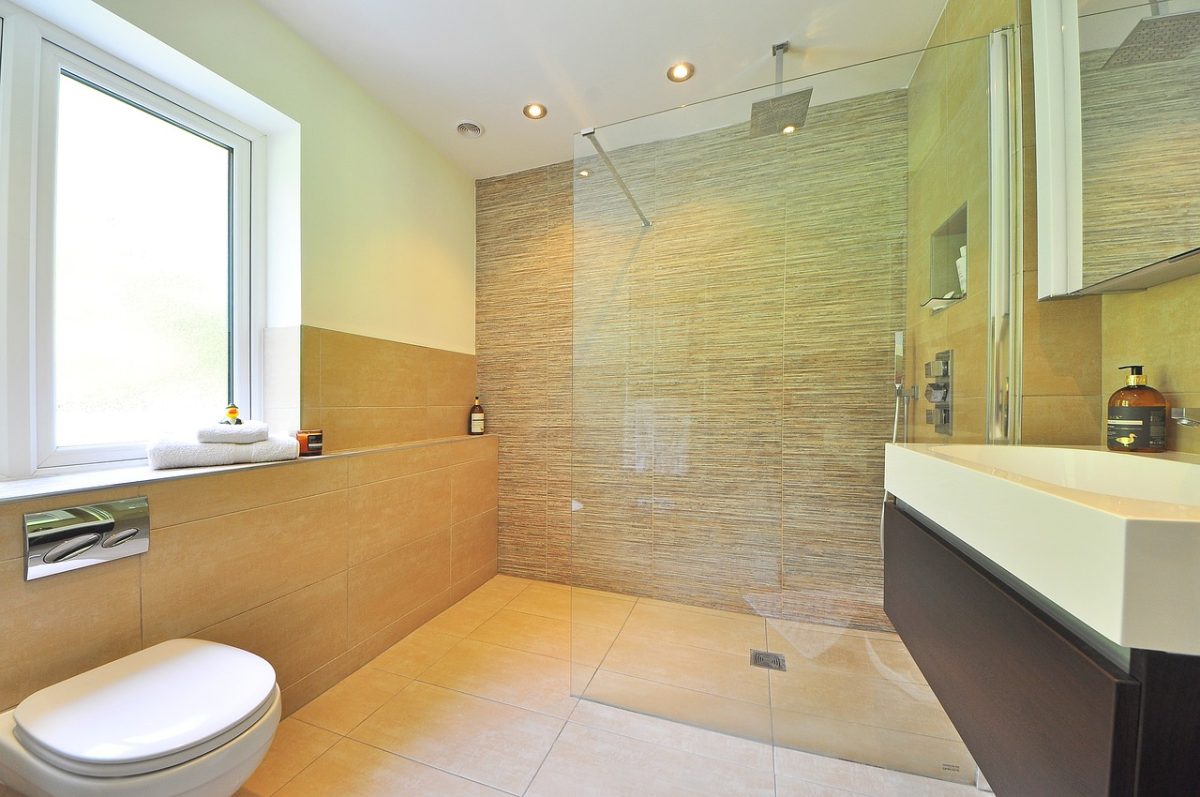 There are both frameless and framed shower screens. The former is extremely popular due to its stylish look and durability. It is suggested that you view the products offered by Creative Glass Studio at https://creativeglassstudio.co.uk/bespoke-shower-enclosures/shower-screens/.
Why should you choose frameless shower screens?
The frameless shower screens are characterised by a door, which has no frame. The fixed screens next to the door can have frames/profiles, but such doors are always made from glass only and fixed with ready-made hinges. The fasteners are chosen by the weight and size of a hinged panel. A couple of standard ones are needed for the glass, which is less than 38 kg in weight and 750 mm in width. Heavier doors will be fastened with three hinges or bigger size pair for the heavy glass door. In addition, the frameless shower screen can be equipped with a sliding door. Also, it can come without the door, known as a fixed shower screen. Both variants allow for space saving. 
They are easy to clean and maintain, as there is much less hardware. Metal accessories can be finished in brass, nickel, copper, bronze, gunmetal (antique, brushed, satin, polished) or customised to any metal finish. All frameless shower doors made by Creative Glass Studio are assembled with minimalistic shower door seals. The seals are fixed to a glass edge. As a result, they do not collect water or soap and look new for years. The alternative standard shower door seals used by most suppliers, called clip-on seals, require replacement in about six months.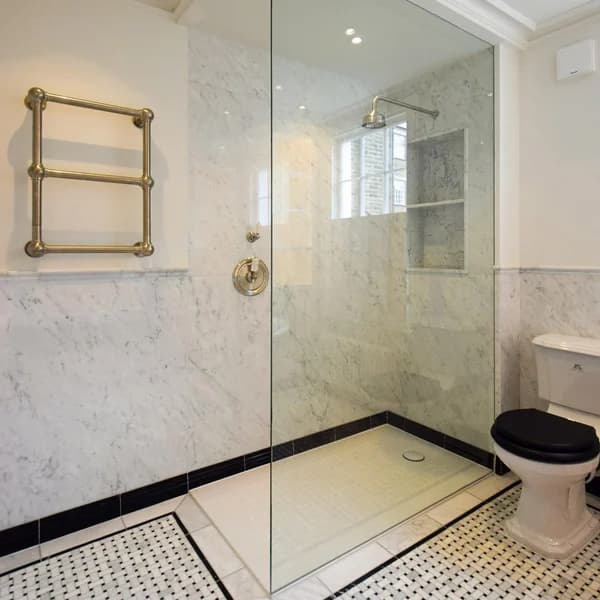 Open-ended opportunities with a frameless shower screen
If you go to https://creativeglassstudio.co.uk/bespoke-shower-enclosures/shower-screens/, you will find various frameless constructions, including fixed shower screens. They meet multiple requirements and always bring benefits like:
Safe mounting. The fixed panels can be attached to the ceiling, floor or walls in several ways. The fastening system is crucial, as the glass panel, whether it is regular or curved, should be safely fastened. Even if it is toughened, the larger the size, the more flexible the glass becomes. To guarantee reliable fixation profiles or wall brackets are used. If the accuracy of the enclosure is of high importance and the conditions make it possible (if there is no decorative finish on the walls yet), the panels can be recessed into the wall so that no extra metal parts are seen. This approach allows the fixed screen to be fully frameless and light.

Safe glass. There are various types of glass to choose from – whatever option is preferred will be completely secure. Commonly, toughened glass 10 mm thick is used. If it is smashed in a severe accident, it will break into small cubes, which cannot cause serious injuries. Typically, such glass is very reliable, durable, and damage-resistant. The Optiwhite glass is available with low iron content. There is frosted, grey, and bronze glass. Other colours are also available. The technology, which delivers a diverse colour scheme, suits framed screens better.
The services
The producer offers frameless, walk-in, and fixed shower screens that are ready for use 24 hours after installation. First, a visualisation of the project is made in 3D format. It is based on the details of the customer's requirements and the bathroom floor plan. The image allows for viewing the final effect. At this stage, a customer may introduce amendments. The production process starts only after the sketches' final approval. Then, the producer enters upon mounting a shower enclosure when the floor and walls are finished and the tray (if there is one) is arranged. The lead time is about a couple of weeks. 
Creative Glass Studio is located in London and receives visitors in their showroom, where patterns of materials and entire structures are introduced. You can contact them by phone or via email to arrange a meeting.