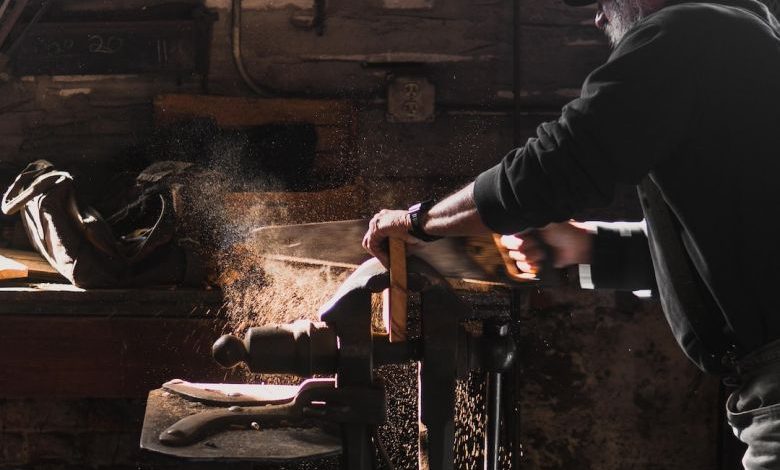 When it comes to woodworking, having a reliable and sturdy saw horse is essential. Whether you're a professional carpenter or a DIY enthusiast, a good saw horse can make all the difference in your projects. In this article, we'll take an in-depth look at some of the best saw horses on the market, considering their features, durability, and overall value for money.
1. ToughBuilt C700 Saw Horse
The ToughBuilt C700 Saw Horse is a heavy-duty option that can support up to 1300 pounds per pair. Its steel construction ensures its strength and durability, making it perfect for handling any job. Additionally, it features adjustable legs, allowing you to work on uneven surfaces with ease. The C700 also has built-in shelf and cord hooks, providing convenient storage options. Overall, this saw horse is a reliable choice for professionals and DIYers alike.
2. Stanley Folding Saw Horse
The Stanley Folding Saw Horse is a versatile option that combines portability with functionality. It is made from high-quality plastic and can support up to 1000 pounds per pair. What sets this saw horse apart is its folding design, making it easy to transport and store. Additionally, it has adjustable legs and non-slip rubber feet, ensuring stability on any surface. With its affordable price tag, the Stanley Folding Saw Horse is an excellent choice for occasional use or smaller projects.
3. WORX Pegasus Multi-Function Work Table and Saw Horse
If you're looking for a saw horse that offers more than just support, the WORX Pegasus is worth considering. It doubles as a work table, providing a versatile workspace for various projects. With a weight capacity of 300 pounds, it may not be the sturdiest option, but its functionality makes up for it. The Pegasus features integrated clamps and slots for holding tools and materials, enhancing productivity. It also folds for easy transportation and storage. This saw horse is an excellent investment for those who need a multifunctional solution.
4. Rockwell JawHorse Portable Workstation
The Rockwell JawHorse Portable Workstation is a unique and innovative saw horse that is perfect for heavy-duty projects. It boasts a hands-free clamping system, allowing you to secure materials without the need for additional tools. With a weight capacity of 600 pounds, it is designed to handle even the toughest tasks. The JawHorse also features adjustable legs and non-slip feet, ensuring stability on any terrain. Although it comes at a higher price point, its versatility and durability make it worth the investment for professionals.
5. DEWALT DWX725B Heavy Duty Work Stand
The DEWALT DWX725B Heavy Duty Work Stand is a reliable and sturdy saw horse that is built to last. Its steel construction provides exceptional strength, allowing it to support up to 1000 pounds per pair. The DWX725B features folding legs with quick-release levers, making it easy to set up and transport. It also has non-marring feet, preventing damage to delicate surfaces. While this saw horse may be more expensive compared to others on the market, its durability and quality make it a worthwhile investment for serious woodworkers.
In conclusion, choosing the right saw horse is crucial for any woodworking project. The ToughBuilt C700, Stanley Folding Saw Horse, WORX Pegasus, Rockwell JawHorse, and DEWALT DWX725B are all excellent options, each with its own unique features and benefits. Consider your specific needs and budget when making your decision. With the right saw horse by your side, you can work confidently and efficiently, knowing that you have a reliable support system for all your woodworking endeavors.