Furniture
Resting place in the garden: what is needed for this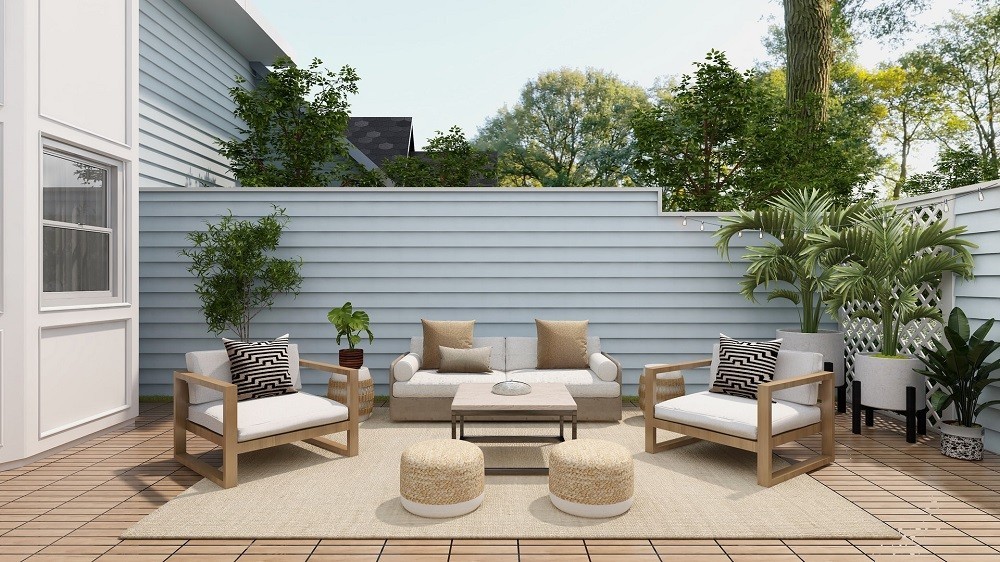 The garden is like your home. A place that you need to equip and add all the necessary elements for its comfort. Garden furniture will help us with this.
Why do we need garden furniture?
Owners of large houses with huge green areas will sooner or later want to relax outside in the summer or, for example, invite friends and have a small party or barbecue. That's what furniture is for. It not only performs the practical part, but also the aesthetic one. Thus, you beautifully equip your yard, add zest to the infrastructure and make the garden cozy.
How to choose garden furniture?
This question is faced by many homeowners. Indeed, the choice of furniture for the garden is different from furniture for the home. Here you need a special approach and knowledge of some features.
First of all, choose the place where you are going to place your garden accessories. It can be a space under cover, a gazebo, or just a place somewhere on the lawn. Measure the space where you plan to place the furniture in order to know the approximate parameters and choose the right size products.
Plan and decide what exactly you want to put. It can be swings, tables, chairs or some kind of sofa for the garden. This is necessary in order to understand what to look for in the store.
When the measurements are taken, the place is chosen, we proceed to the choice. There are many things to consider here. If this is a place without a cover, then you need to choose furniture that will be resistant to all weather conditions, but if it is a gazebo, then it is easier here, because more furniture will suit. Also, when choosing, do not forget to look at product parameters. This is necessary in order not to buy something too big or small. Consider the number of members of your family, material or upholstery.
Sometimes some home accessories can be suitable for the garden, but here you need to look and choose carefully.
In order to make the resting place in the garden truly cozy, you can add additional elements, such as some kind of decorations, figurines and other things. It'll help you make your garden truly homemade. After the choice is made, order the desired product, and put it in a pre-selected place. If something is visually missing, then you can always fix it and add accessories.
That's all. Now you can easily arrange your garden and make it a wonderful place for relaxation for the whole family.