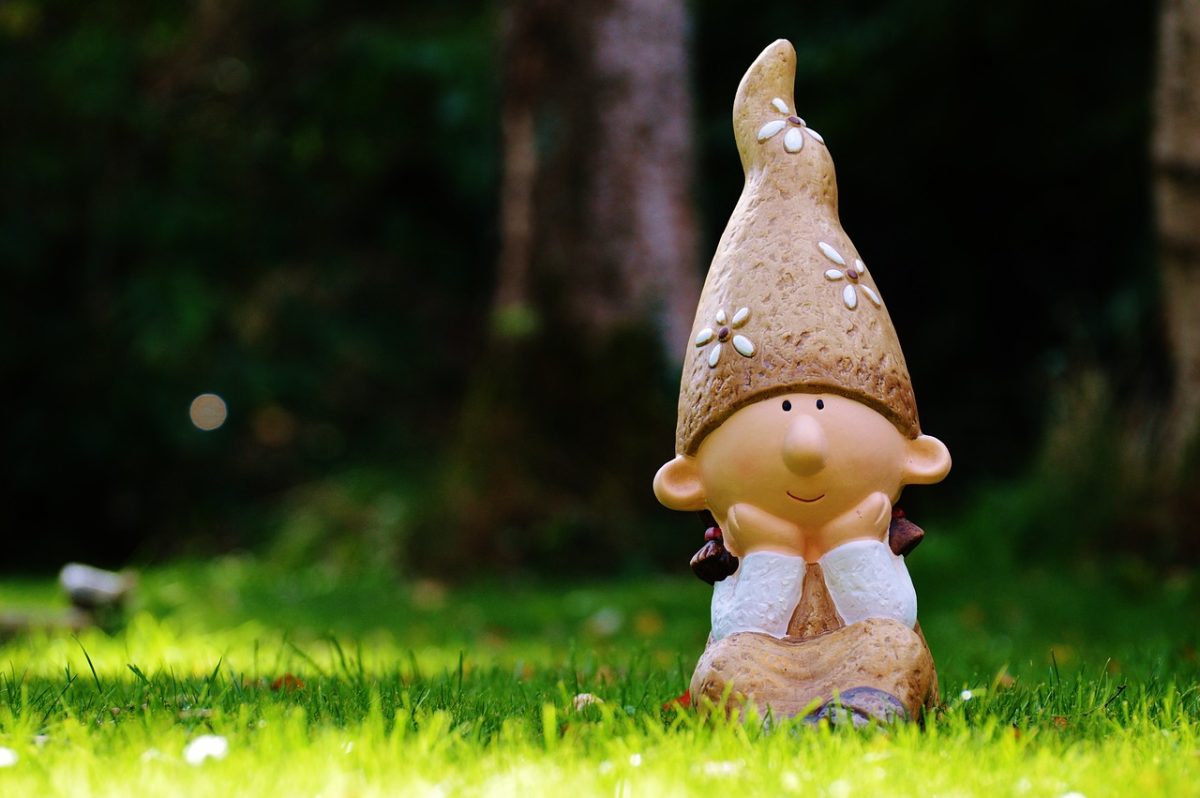 When a garden is looked after and decorated properly it can become one of the great attractions of a house, especially in the summer when it functions as a sort of open-air room, great for barbecues and general relaxation. We spend most of our lives boxed up and a well-maintained and thoughtfully laid-out garden can make a big difference to our quality of life.
Garden ornaments
Buying a few ornaments can make a substantial difference, and these don't have to cost the earth. Apart from specialist garden centres there are also car boot sales and second-hand shops where decorative fountains and other ornaments are often available. Even a colourful gnome placed in the right position can make a garden feel much more homely by giving it the personal touch. Try hanging a 'green man' face on the garden wall to watch over it and support its healthy fairy population!
Wind chimes, statues and fountains will all help fill out the space. One wouldn't want a dining room to consist of just a table and chairs, and a garden doesn't just have to be the lawn either. If there is no lawn then it becomes doubly important to be creative on the ornamental side, to provide somewhere to relax and also to give a great view from the windows. There is a wide range of shapes, sizes and styles to choose from, and gardening enthusiasts could also try their hand at painting often grey and plain statuettes in vibrant and cheerful colours for mood enhancement.
These garden ornaments also come in a range of different materials such as brass, resin, concrete and fibre stone, so there's plenty of leeway for satisfying individual taste. The subject matter too is extremely varied, with everything from dolphins and Buddhist statues to dragons, pagodas and Chinese lanterns.
Light your garden
A few fairy lights could be hung around shrubs and trees to transform the garden area into a magical space in the evening – perfect for parties. There could also be a few discreetly placed mini-speakers in the bushes for some soft music.
Cast iron tables and chairs are always a great idea as they're both attractive and durable, a good long-term investment. A small bower can be made at the farther end of the garden and the garden table and chairs placed there, reached via a narrow pathway perhaps of crazy paving. Or another option is wooden furniture, which many people prefer as this comes in a range of types from teak and oak to mahogany and cane. If there's a conservatory in the garden, this would benefit from cane sofas and chairs as plush cushions can be used in this protected environment.
Building a greenhouse or conservatory for growing seeds until they can be transplanted into the garden is a good idea, and getting a small hut for storing the tools that inevitably accumulate should also be seriously considered.
It should also be remembered to keep an eye on all garden furniture and accessories for signs of wear, and to replace any items that are clearly well past their sell-by date as these will detract from the attractiveness of the garden.